If you would have asked me about Kate Spade 5 years ago, I would have said the brand was the tamagotchi of fashion accessories. Gone, somewhat forgotten, but served a long and dutiful purpose between 4th and 6th grade. That square nylon bag and black label evoke memories of my pre-teen years and with them a hoard of not-so-fashion forward memories. Specifically, those involving one-side-undone overalls, and un-chic sheet bangs. Oh, and then there were the braces.[col_half]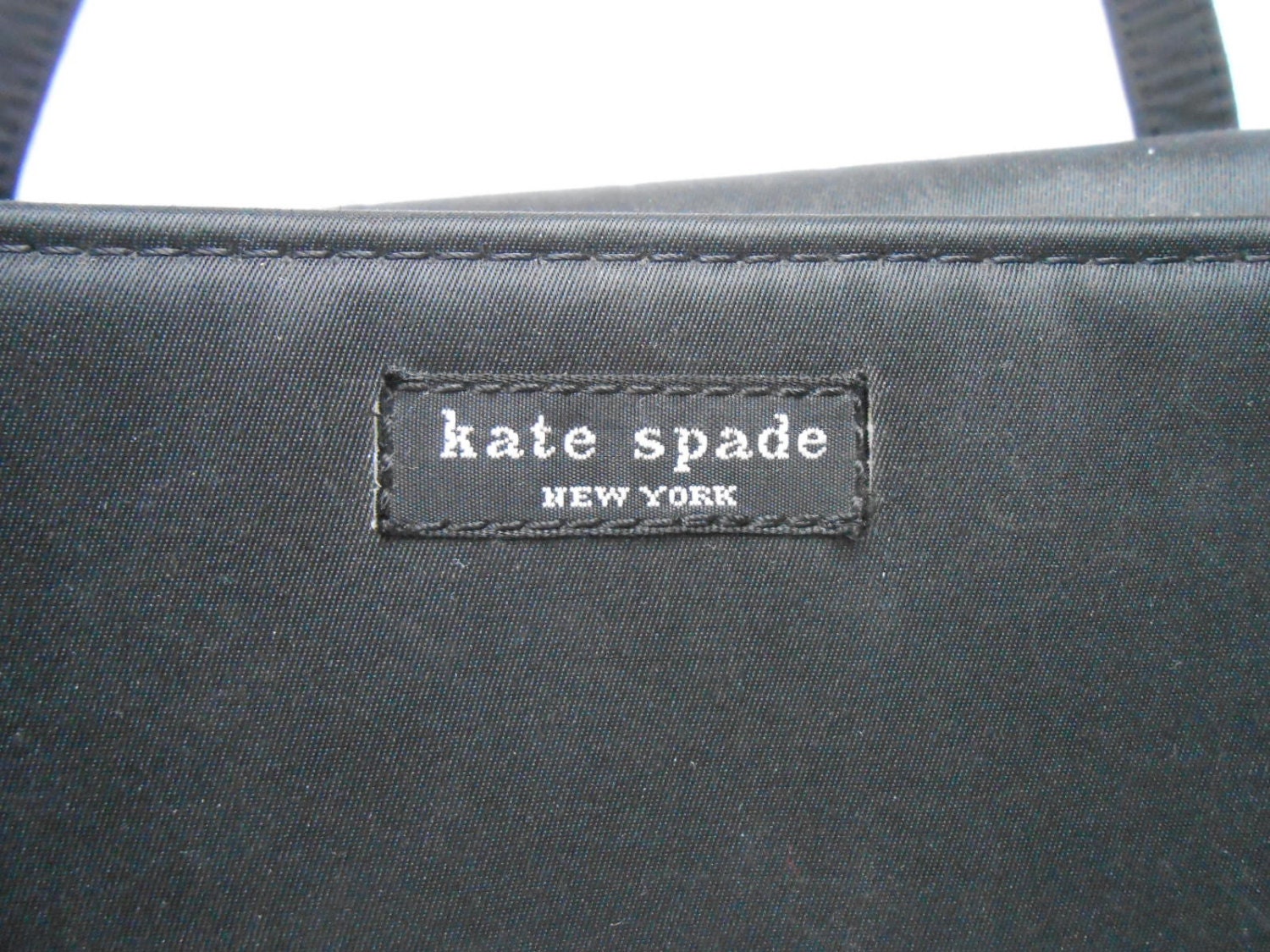 [/col_half]At an age filled with insecurity, most girls refrain from making any type of bold statement with clothing choices, accessories they carry, or hair styles they choose. You have yet to discover the concept of branding yourself through clothing or accessories because you don't quite know who you are. You shop at American Eagle or Abercrombie & Fitch because your friends do, and because the kids in the ads look like you. Kate Spade wasn't forcing you take a risk by carrying these bags, because they were, for the most part, typical handbags.
The braces came off, the bangs grew out, and with them, I outgrew my Cherry Red Kate Spade bag. That is the challenge for brands and products – the ability to stay relevant and evolve with your customers so they don't outgrow you. The handbag line established itself by marketing its simple and classic design as functional, utilitarian. But soon, as I grew, that bag became a relic from the past and when it was time to purchase a new "big girl" bag, the last place I felt compelled to look was in the past.
And then boom. I start seeing Kate Spade on the landing page of Ebay Fashion and start coveting the new styles. In fact, I jumped at the chance to buy the Kate Spade Westbury Large Opus Travel Bag, which I found at the Wicker Park CrossRoads Trading Co. for $60 (original price $495). [col_half]
[/col_half]So, why has Kate Spade been able to quadruple its revenue in the past 5 years and become a successful story of global branding? This is my reasoning:

1) A successful e-commerce strategy – Example: Free Shipping AND Free Returns? Thank you.

2) the new brand-extension line, Kate Spade Saturday – Afraid that you're not reaching millennials? Create a new line that's all theirs.

3) Better designs that aren't a total departure from the originals – still practical, just cuter.

4) Turned a product line into a lifestyle brand and gave it a personality – Like this purse shaped like a gold ball, for sale at Katespade.com

Do you remember Kate Spade of the past? The real questions is, can Coach follow suit and make a comeback?